How to send PCGameSupply an e-Transfer:
1. Click the Interac e-transfer icon on the checkout page

2. E-Transfer information will be displayed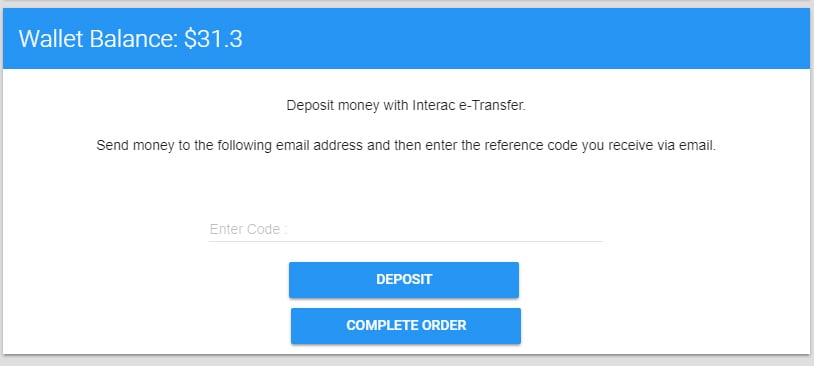 3. Open new window and Login to your online banking (Scotiabank used as an example in this case)

4. Click on Transfers, Interac e-Transfer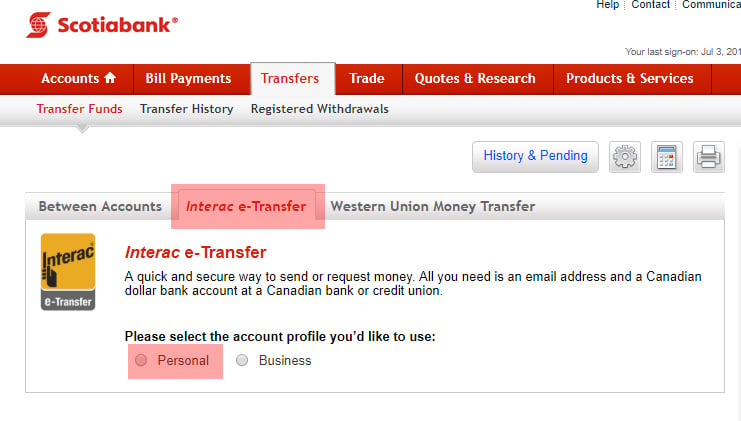 5. Click Send Money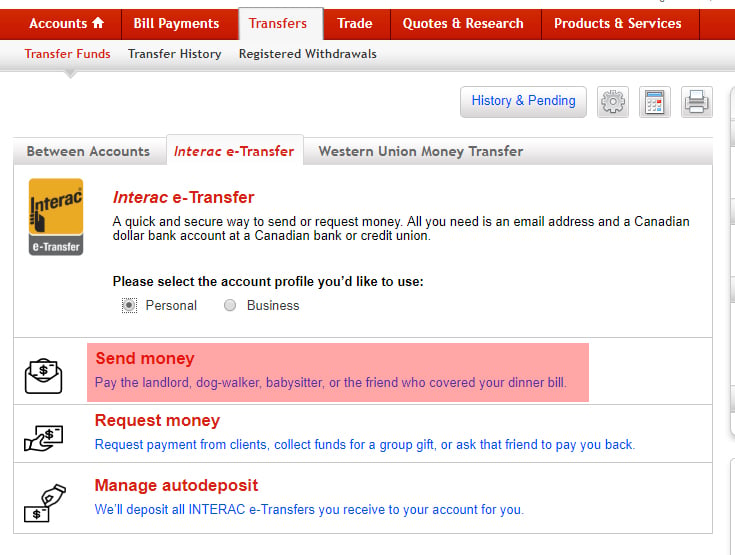 6. Enter PCGameSupply e-Transfer details
When entering e-Transfer details no secret question or answer is required. However if your financial institution is requiring this information then enter anything.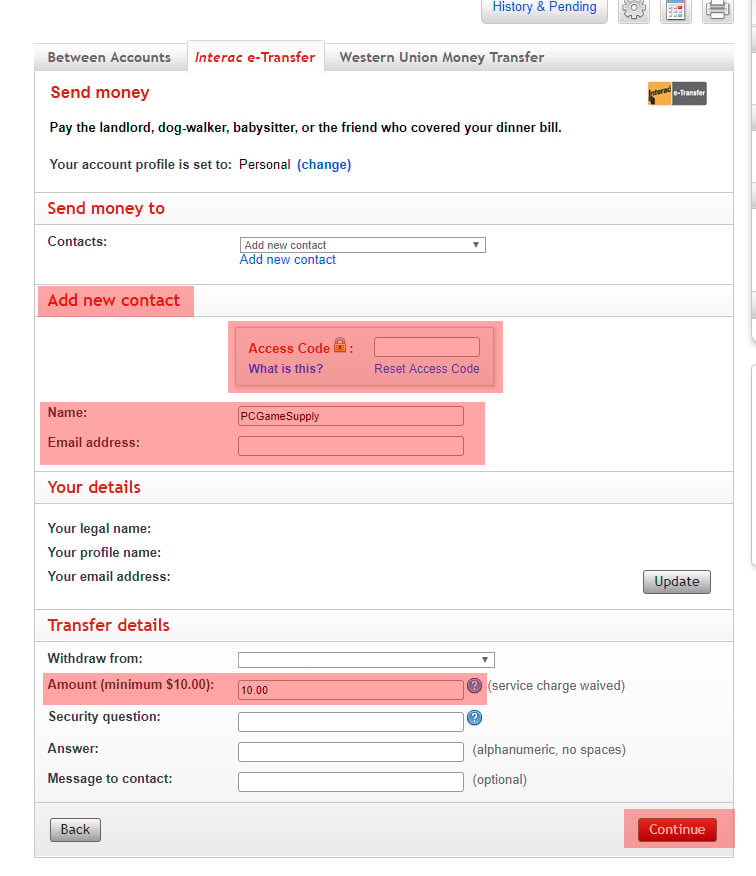 7. Confirm sending of e-Transfer to PCGameSupply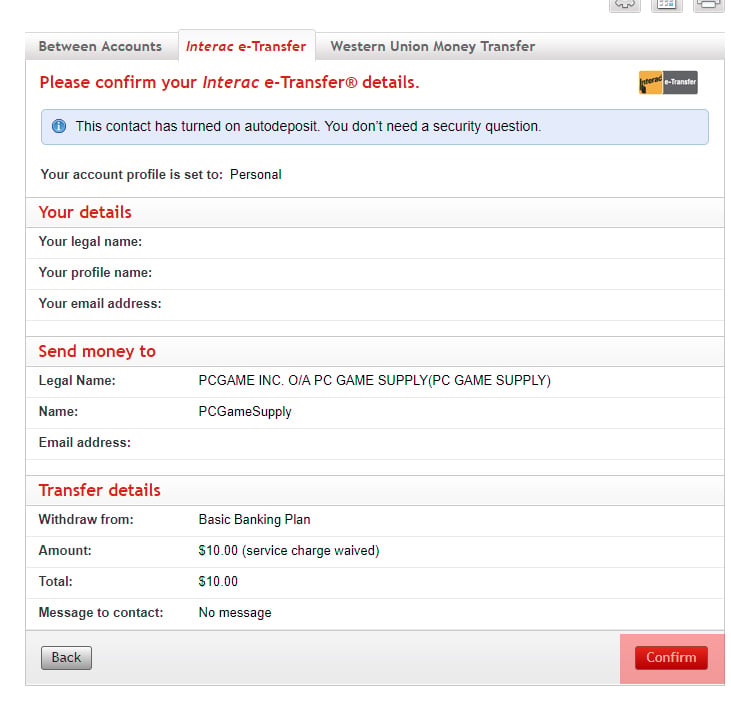 8. Obtain Reference Number from Interac eTransfer email.

The reference number is sent from [email protected] or [email protected] by Interac Online to the email address your financial institution has on file for the bank account you sent the funds from.

In order to complete your deposit on our website you will be required to retrieve the reference number from this email. If you did not receive the Interac eTransfer email then please call your bank for support.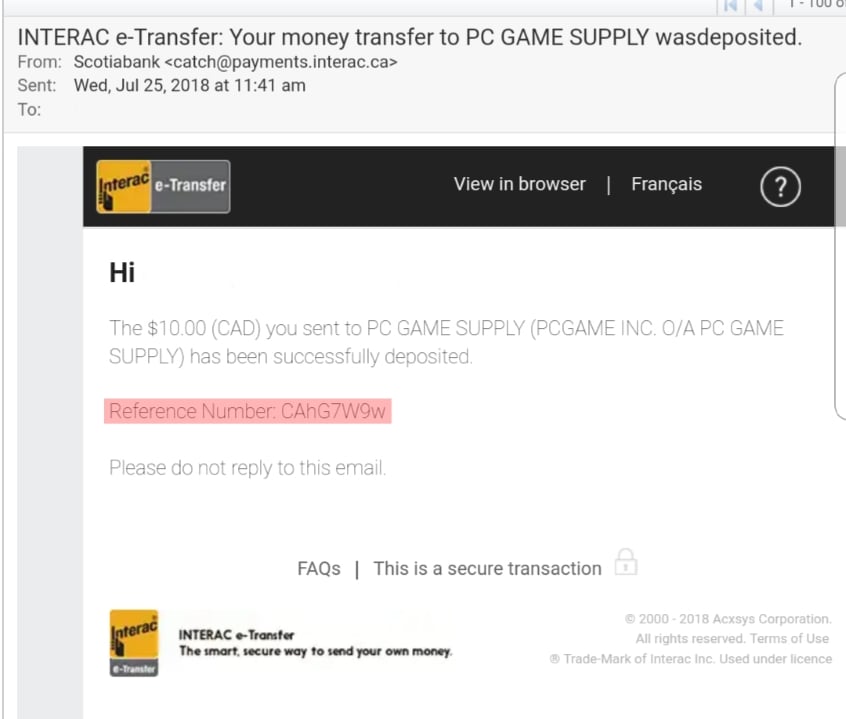 9. Enter Reference Number and Click Deposit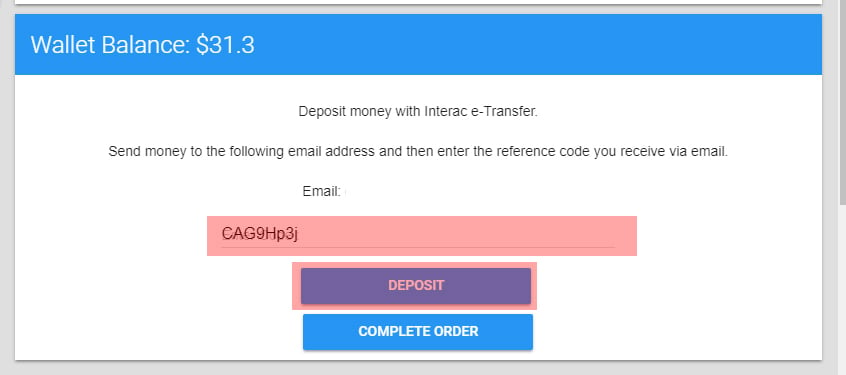 10. Your deposit will be confirmed

11. Click Complete order to make payment with wallet balance.